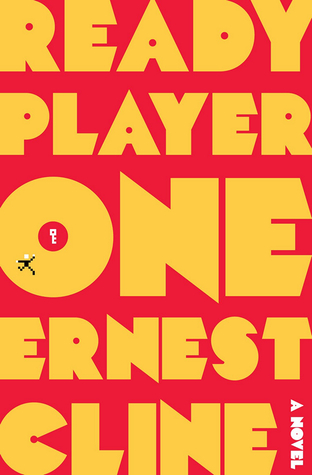 ---
4.25 / 5 stars
---
Goodreads description: In the year 2044, reality is an ugly place. The only time teenage Wade Watts really feels alive is when he's jacked into the virtual utopia known as the OASIS. Wade's devoted his life to studying the puzzles hidden within this world's digital confines, puzzles that are based on their creator's obsession with the pop culture of decades past and that promise massive power and fortune to whoever can unlock them. When Wade stumbles upon the first clue, he finds himself beset by players willing to kill to take this ultimate prize. The race is on, and if Wade's going to survive, he'll have to win—and confront the real world he's always been so desperate to escape.
---
I loved this a lot. It got me out of my contemporary romance rush and I'm glad because of it.
---
I'm not a fan of dystopian books but I loved this one. Mostly because it's so different than every other book I've read.
---
I've couldn't finish this for almost two weeks and that is mostly because I had to carefully read every sentence, as I did not understand some stuff in here.
---
I had a bit of a trouble reading this because I'm not really a gamer or into stuff this book talks about. That is the reason I haven't gave this 5 stars. I think that I'd enjoy this more if I actually played the games he played, or seen the movies and listened to music they were talking about. I bet all of you 80's fans were dying (in a good way) while reading this thing 🙂
---
What I liked in the book was that it showed us that virtual reality actually sucks. It has many great parts but mostly it sucks and in the end Wade realizes that.
---
I also liked that the characters weren't drop-dead gorgeous like in most books. They were real, both inside and on the surface. And they also knew it. I found that quite amusing as it brings out the realistic parts of the book more.
---
There was also a hint of romance (but only a hint) and I liked that. it went well with the whole plot and I enjoyed how it all ended.
---
Main characters are all so funny and interesting and the whole mystery feel in the story makes you want to continue on reading it even though you know you have to wake up early for school the next morning (guilty as charged).
---
All in one, I really liked this thing. This book has been sitting on my shelf forever and I'm so glad I finally read it!
---
Ready Player One: http://www.bookdepository.com/Ready-Player-One-Ernest-Cline/9780099560432