Monthly Wrap-Up | December
---
Soo, I'm very late with this but I'm still doing it lol
December was an interesting month for me, I had a lot of tests but it all turned out well but I still didn't have that much time to read. I read a total of 5 books like I do almost every month haha but I'm still proud. These are all the books I read this month:
---
1. Novela od Stanca by Marin Držić
Short and funny and for my Croatian class.
Rating: 3 / 5 stars
---
2. The Last Olympian (Percy Jackson and the Olympians, #5) by Rick Riordan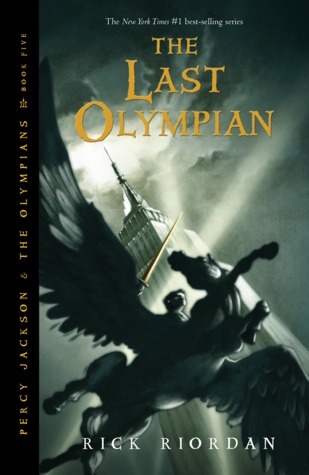 Yeah the last book in the series I've been reading for ages. It was so awesome and I loved it. Great ending to a great series!
Rating: 5 / 5 stars
---
3. Ribanje i ribarsko prigovaranje by Petar Hektorović
This is a book about boat trip I had to read for my Croatian class. Very boring and I just skimmed through this.
Rating : 3 / 5 stars
---
4. Oblivion by Jennifer L. Armentrout
Obsidian told in Daemon Black's perspective. I expected a bit more from it and I realized I don't like Kat, the female main character, at all.
Rating: 3.5 / 5 stars
---
5. Away Laughing on a Fast Camel (Confessions of Georgia Nicolson, #5) by Louise Rennison
This was so hilarious and I just loved it. I love this whole series and it's always such fun reading it!
Rating: 4 / 5 stars
---
So yeah, that's all. If you'd like to see the full reviews of these books visit my blog or my Goodreads profile,
Sofia xoxo