Book Wrap-Up: January & February
---
Hi guys, long time no seen. I wish I had a good explanation for this but I don't. I can only say I was in a terrible reading slump and I didn't really have motivation to read or blog. What could I blog about when I read nothing… That's why I'm doing one wrap up for two months. I hope this will not happen again and my wrap ups will be normal and with plenty of read books! In these two moths, I've read a total of 7 books and I'm very ashamed for it. I'm not gonna say how many books I've read in each month because then I would be even more ashamed. Here are all the books I've read in January and February:
---
1. Until You (Fall Away, #1.5) by Penelope Douglas
Very cheesy and cliche but I still liked it.
Rating: 3.5 / 5 stars 
---
2. Rival (Fall Away, #2) by Penelope Douglas
I liked the characters and the plot but here was just too much sex.
Rating: 4 / 5 stars
---
3. Then He Ate My Boy Entrancers (Confessions of Georgia Nicolson, #6) by Louise Rennison
I love this books series! So funny and entertaining. This book was as fun as the rest of the series.
Rating: 4 / 5 stars
---
Had to read this for my Croatian class and it was so boring I wanted to die.
Rating: 2.5 / 5 stars
---
5. Suze Sina Razmetnoga by Ivan Gundulić
Also for my Croatian class. It's  centers around a biblical story and I didn't hate it that much only because it was short.
Rating: 3 / 5 stars
---
Another one for Croatian. To be honest, I just skimmed through this. It wasn't fun and it was very hard understanding the language.
Rating: 2.5 / 5 stars
---
7. The Darkest Minds by Alexandra Bracken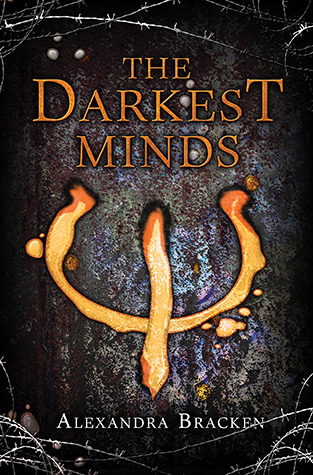 I loved this and this is the book that got me out from the reading slump. Currently reading the second book in this series and I'm loving it!
Rating: 4.75 / 5 stars
---
So that's all! Visit my blog or my Goodreads profile if you want to see full reviews of these books or many more. Follow me to stay tuned with new book reviews or other fun posts.